The International Ministerial Congress of the Church of God (Seventh Day) is the church's international organisation working towards doctrinal unity throughout our churches in the world, as well as supporting evangelism, translation, church administration, theological training, and missionary support.
The IMC is defined by seven world zones, each with a Zone Representative who provides pastoral oversight for the countries in his area, while also working as an ambassador representing the IMC's goals and values. Currently the IMC consists of 44 nations.
The IMC also has a mandate to create a plan for an International Federation of the Church of God (Seventh Day), and this work has been making good progress over the past two years. The Congress meets every four years; the IMC Officers, in varying capacities, have met almost 50 times over the past two years, taking advantage of real-time video conferencing to consult, develop policy, plan missions, allocate funding, and meet the daily needs of our churches around the world.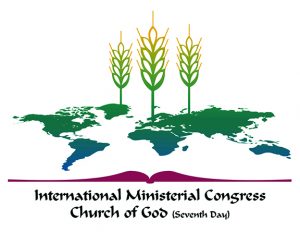 Click Here